GCR Financial
Private Wealth Advisers
Principled Wealth Management
At GCR Financial, we are a privately owned and boutique wealth management advisory. That means we offer open-minded advice and have the ability to move quickly to proactively seize new opportunities in the market.
We partner you with an expert private wealth manager who genuinely cares, so you can plan for the future with confidence.
Wealth is within your reach
Your golden years are a time to look forward to.
But most Australians feel uncertain about their retirement because they…
We don't believe your retirement lifestyle should hang in the balance of what may or may not happen in the market. That is why we have developed a fully transparent process of growing your wealth.
You can trust that our advice is genuinely in your best interests, because we are not affiliated with any financial institution. We don't see you as an account – we see you as a person with goals for the future.
Our private wealth management method is entirely unique to us
Developed by Gye E Duncan after years of research, our approach is a fully integrated pathway from financial planning through to wealth creation. Gye established GCR Financial with the belief that middlemen and financial product fees should not erode your wealth.
Grated with ASIC licencing authorisations, we do not need to rely on large financial institutions to build your wealth. This seal of authority allows us to offer truly open-minded advice as well as our signature Active Investment Management + Options (AIM+O) style of investing.
These fundamental aspects of our approach set us apart:
Values-first wealth advisers
Financial industry interests do not control us, because we operate under the authority of our own ASIC licence. We are not affiliated with any banks, insurance companies, fund managers or industry superannuation providers.
Wealth takes time to build. By future-proofing our operations and only working with genuine private wealth advisers, we deliver long-term service continuity. Each of our advisers has a decade or more of experience, and is invested in building relationships founded on trust.
You are never left guessing. We explain our service and recommendations in a way that you understand. You receive all the information you need to make informed decisions upfront, and monthly reports and progress meetings once we commence working together.
Committed to regional Australians
The GCR Financial Group began in Brisbane and has grown to encompass a number of offices in regional Australia. Find our locations in Tamworth, Bundaberg, Norfolk Island and Brisbane.
My philosophy has been to always seek out experts in the field for anything I am involved with. GCR Financial are just that. Having advisers available to respond at any time to my enquiries is very reassuring and my expectations have been well and truly met.
Our financial situation has been influenced in a positive and rewarding way, and is improving all the time.
We have been clients for in excess of 15 years, and can't talk highly enough of the professional advice given by GCR Financial.
We wanted someone who was experienced in multiple areas of investing, and someone that we can call directly, not a call centre.
We chose GCR because it is a local company leveraging the strengths of a larger group. We also wanted a partner that looks to actively manage investments, not another investment house that puts money into generic fund management accounts.
The operation of our super is different from our previous superfund institution – thanks to Gye, our super is on track, thus we are happy with the direction it is heading.
Our adviser, who is always on hand, has been most patient in answering any questions, providing assistance with any problems, happy to advise and provide assurances.
You have saved your whole life, but there is no guarantee what the markets are going to do to your superannuation and investments.
A balanced strategy ensures you can access a steady source of income during any market lows, so your retirement savings remain intact.
Entrepreneurs and farmers
Even if you take risks in business, there is no need to take unnecessary risk with your personal wealth. Continue to grow your financial legacy with specialist advice that will see you through the feast and famine periods of business ownership, and build your retirement nest egg.
You've worked hard to get to where you are, but you want more control. We help you to answer questions including how to start growing your wealth now and what kind of retirement lifestyle you can expect. With the right financial roadmap, you can live on your own terms in the future.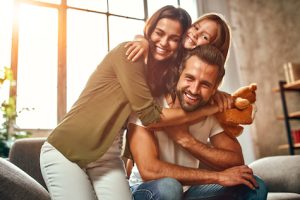 Financial Planning
Trusts are used to hold assets for various reasons, but most typically for tax planning and asset protection purposes. Here's a little more insight into how trusts work.
Read More >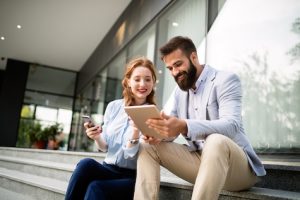 Financial Planning
The contribution changes coming in on 1 July will provide more time for spouses in SMSFs to even up their balances and maximise their transfer balance cap, according to an advisory firm.
Read More >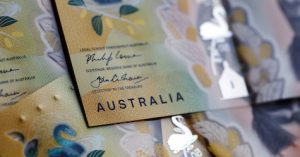 Financial Planning
While the official interest rate increase has seen some SMSF lenders raise their interest rates, others are holding off for now.
Read More >