Research-based investment strategies pioneered by
Gye E Duncan
Our story is your assurance that we act in your best interests.
Our Managing Director Gye E Duncan has been in the financial services industry for more than 26 years. He started as a financial planner, and evolved into a private wealth manager to ensure we provide the highest standard of service.
The reason for this evolution is the same reason you have sought out our service: better results. As a financial planner, Gye was limited to recommending one-size-fits-all products from large financial institutions and funds. These products have many layers of opaque fees and little flexibility, and he knew there had to be a better way to help people take control of their money.
So he kept studying and researching new methods to better serve our clients, which led to the development of our Active Investment Management + Options (AIM+O) style of investing. It wasn't the easy path, but our results reflect the genuine work and commitment behind this method.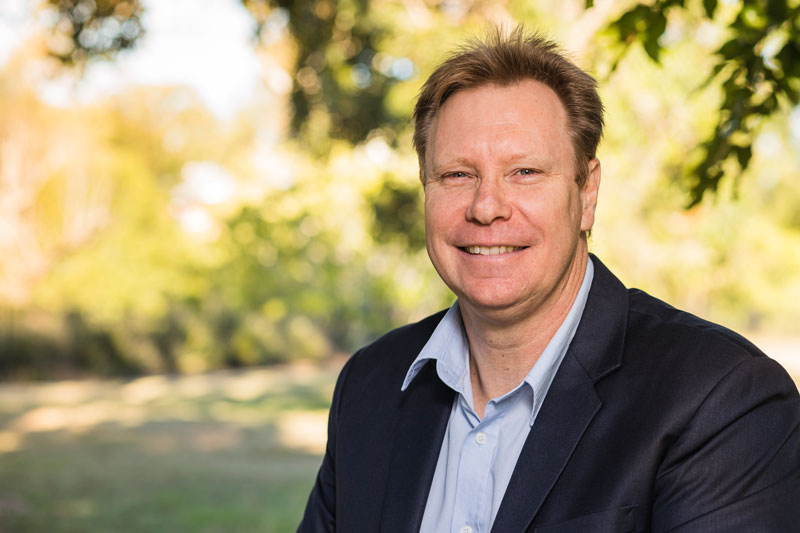 In 2009, Gye's expertise was recognised when GCR Financial secured an Australian Financial Service Licence from ASIC, followed by our Australian Credit Licence in 2011.
This is the same licence that large financial institutions operate under and it gives us the authorisation to operate a managed discretionary account (MDA) service and derivatives limited to options contracts. With this licence, we are not restricted by institutional ownership – we are accountable only to our clients and ASIC.
Gye has since grown the reach of GCR Financial Group by partnering with wealth advisers in regional Australia. Our team does not take your trust for granted. We respect you by explaining the market and your financial situation in a straightforward manner, and by operating our services with full transparency. Where others quote Warren Buffet, we use our own intelligence to educate you about the process and how it works. 
Today Gye manages our AIM+O operations, and collaborates with our regional private wealth advisers to deliver individual service to every client. He is committed to ongoing academic study, ensuring we always offer advice that is ahead of the curve.
Accreditations
Master of Financial Planning (MFP)
Master of Applied Finance (MAF) double majors in Financial Analysis (FA) and Investment Management (IM)
Advanced Diploma of Australian Taxation Law
Diploma of Finance and Mortgage Brokering Management
Diploma of Insurance Brokering
Diploma of Financial Planning
Industry Courses
Professional Memberships
Our name GCR Financial represents the Duncan family: Gye, his wife Cara and their daughter Ruby. Gye's passion for private wealth management originates from his family's history in the financial industry. As he says: "English is my second language, numbers are my first."
Offer professional wealth advice and services in the most direct and cost-effective manner. We add value to our clients through continuous research, open-minded advice and compassionate service.
We endeavour to create a sustainable life for our clients, staff and the communities we operate within. We uphold this vision by focusing on results and relationships, and only recommending financial services from socially responsible institutions.
We endeavour to create a sustainable life for our clients, staff and the communities we operate within. We uphold this vision by focusing on results and relationships, and only recommending financial services from socially responsible institutions.
We act with discretion and only recommend financial institutions, insurance companies, fund managers and superannuation providers that are morally and socially responsible. We also educate clients about how to identify misleading financial claims and hidden fees – that's why we call our service principled wealth management.
As a family-owned, non-listed company, GCR avoids conflicts of interest, institutional influences or potential institutional controls. Our licencing allows us to bypass middlemen, so we can focus solely on your lifestyle aspirations and financial goals.
Just as the markets do not stay still, nor do we. We are constantly adapting in order to deliver forward-thinking financial advice and private wealth management services. This is possible due to our expert knowledge, experience and continued discipline to pursue formal study and licence accreditations that benefit our clients.
We have the highest standard of financial licencing in Australia, which means we operate under strict regulatory scrutiny. Our AFS/ACL licence (number 333543) from the Australian Securities and Investment Commission (ASIC) is your assurance that we act with integrity at all times.
Most private wealth managers are found in waterfront city buildings, but that is not our style. We are committed to bringing professional services to regional Australia by partnering with financial advisers who are known and trusted within these communities.
Whether you are a beginner or a seasoned investor, we speak to you in language that you understand. Clients are kept informed via monthly reports, transparent transactions, progress meetings, upfront risk advice and a clear, easy-to-understand fee structure.
Our private wealth advisers
Meet the people who uphold our approach to wealth management, and bring specialist knowledge to regional Australia. The enthusiastic candour of our regional private wealth advisers is surpassed only by their experience. Your adviser is your local point of contact, backed by the strength and expertise of the entire GCR Financial Group.